Dear Leader,
Don't you feel a sense of guilty pleasure? It's about time you did something for yourself!
After all, the weight of the world is on your shoulders. Everyone comes to you for everything. You are constantly bombarded and you might be feeling burnt out by it all.
You feel that you can't move ahead to the next thing.
You are stuck pleasing everyone but yourself.
You are exhausted by your routine.
You are worn out by the constant surprises.
"This came to my attention at the exact time I was feeling lost and overwhelmed with the process of manifesting my dream.  This course supported and pushed me to create a fabulous business plan that I am proud of and working to bring out into the world. Judi and her team are extremely knowledgeable and generously share their experiences to empower all who participate. It challenged me in tremendously good ways, teaching me the language of business, encouraging me to confront my limiting beliefs that were preventing me from moving forward, and empowering me to create a strong foundation from which I am starting my business. I highly recommend this class and process. Because I chose to participate in this class, I am stepping fully into my dream and I am extremely grateful! Jocelyn Pastor and Spiritual Director, NJ to NM
This is part of why we created our Chief Strategy Officer Retreats: Strategic Planning Made Easy 7 Days/6 Nights at a 5-star resort in Bali, Indonesia to shorten the time for YOU to put your creative genius out in the world.
Now more than ever the world needs YOU, our creative problem solvers.
We need YOU: our artists, our superstars, our community leaders, our healers, our bean counters, our engineers, our chiefs – YOU and what you have been called to do in this world.
We know how hard it can be to put yourself out there, be vulnerable, take emotional and financial risks, and GO FOR IT.
We know it's scary to do IT – because we've done IT. We've fallen. We've gotten down on our hands and knees praying for a sign. We've meditated and listened for guidance. We've lost money we couldn't afford to lose, wound up in five-figure debt, and lost relationships we didn't want to lose – all because we dared greatly.
And you know what? We'd do it all again. It was worth it. But we wish we'd known then what we know now, and that's part of what motivated us to create Chief Strategy Officer Retreats for other brave souls. We want to make it so much easier for you than it was for us!
So, what are you waiting for?
Ready? Join us NOW!
>>>It gets even better! Because we know how much FEAR can sabotage your dreams, we are including an EARLY BIRD SPECIAL WHEN YOU APPLY AND PAY BY 11/30 – Get a complimentary 360 Personal Assessment for you and Vital 33 for your team!
Thank you for your stepping into your next calling!
Respectfully,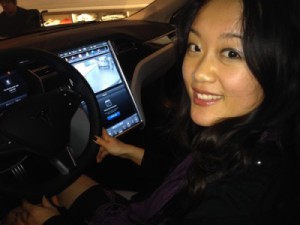 Judi & the Imagine Team
Top Woman Innovator, Award-Winning Certified Professional Coach & Business Consultant
"Be the leader that you seek…Love a better world."
More Strategic Planning Made Easy at: www.chiefstratofficer.com
Who is Judi Rhee Alloway? at: www.judirheealloway.com
Download your Chief Strategy Officer Retreat: #StrategicPlanningMadeEasy Free Gift Kit
In your Free Gift Kit, you'll receive:
1) Strategic Planning Event Checklist
2) #ILead Achievement Tracker
3) WBC Marketing Assessment Abridged
4) Chief Strategy Officer Retreat Packing List
5) Schedule a complimentary 15 minute session: calendly.com/imagineleaders/15min
6) Organizational Success Chart
7) Experience the Magic of Balinese Hospitality at The Ritz-Carlton, Bali