Events
At our Women's Business Coop, events are an opportunity to gather, share, and learn from other WBC members.
With online and in-person events, we hope to see and hear from you at next weekly WBC #FounderFridays, at our  monthly WBC #AbundanceCircles and our special events.
Questions? We are currently building our Calendar of Events online.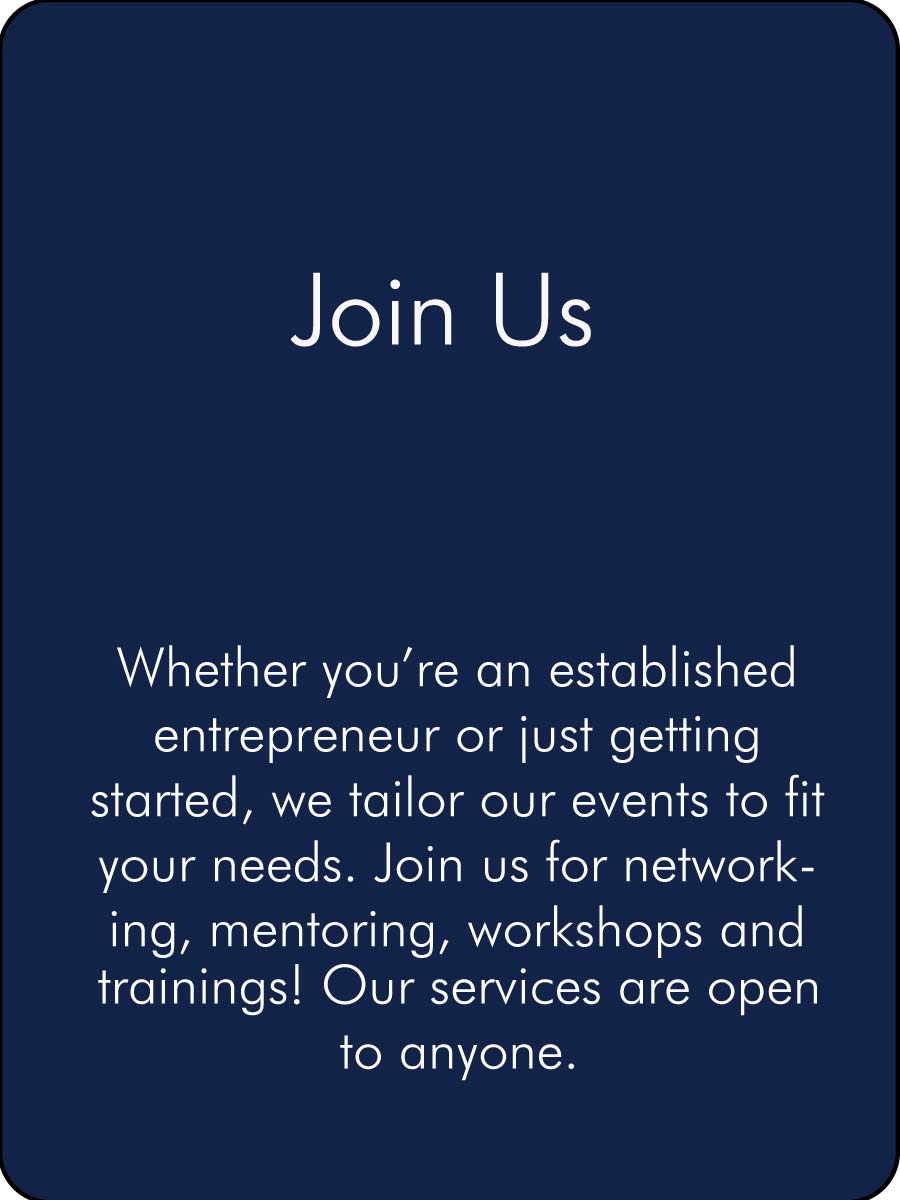 #FounderFridays
No matter where you live, weekly on Fridays, @WomensBizCoop offers Free Group Meditation & Brainstorming for one hour!
#AbundanceCircles
For WBC members only, our #AbundanceCircles work similar to MasterMind Groups to inspire, motivate and empower each other.
*WBC members can invite one guest per #AbundanceCircle.
Special Events
Occasionally, we offer WBC members last-minute lower-cost and complimentary tickets to special partner events around the country.
Whether you are a WBC member or not, we encourage you to meet and network with other entrepreneurs.
Currently we are expanding our Women's Business Coop to 10 different areas across the United States.
Please let us know that you'd like to join our Special Events list for the latest deals in your neighborhood.
«
‹

›
»
Sunday
Monday
Tuesday
Wednesday
Thursday
Friday
Saturday

1 December 1, 2016

2 December 2, 2016

3 December 3, 2016

4 December 4, 2016

5 December 5, 2016

6 December 6, 2016

7 December 7, 2016

8 December 8, 2016

9 December 9, 2016

10 December 10, 2016

11 December 11, 2016

12 December 12, 2016

13 December 13, 2016

14 December 14, 2016

15 December 15, 2016

16 December 16, 2016

17 December 17, 2016

18 December 18, 2016

19 December 19, 2016
Building a #BankableBusinessPlan 1601 Market Street, 19th Floor Philadelphia, PA 19103

20 December 20, 2016

21 December 21, 2016

22 December 22, 2016

23 December 23, 2016

24 December 24, 2016

25 December 25, 2016

26 December 26, 2016

27 December 27, 2016

28 December 28, 2016

29 December 29, 2016

30 December 30, 2016

31 December 31, 2016

Sunday
Monday
Tuesday
Wednesday
Thursday
Friday
Saturday
«
‹
›
»