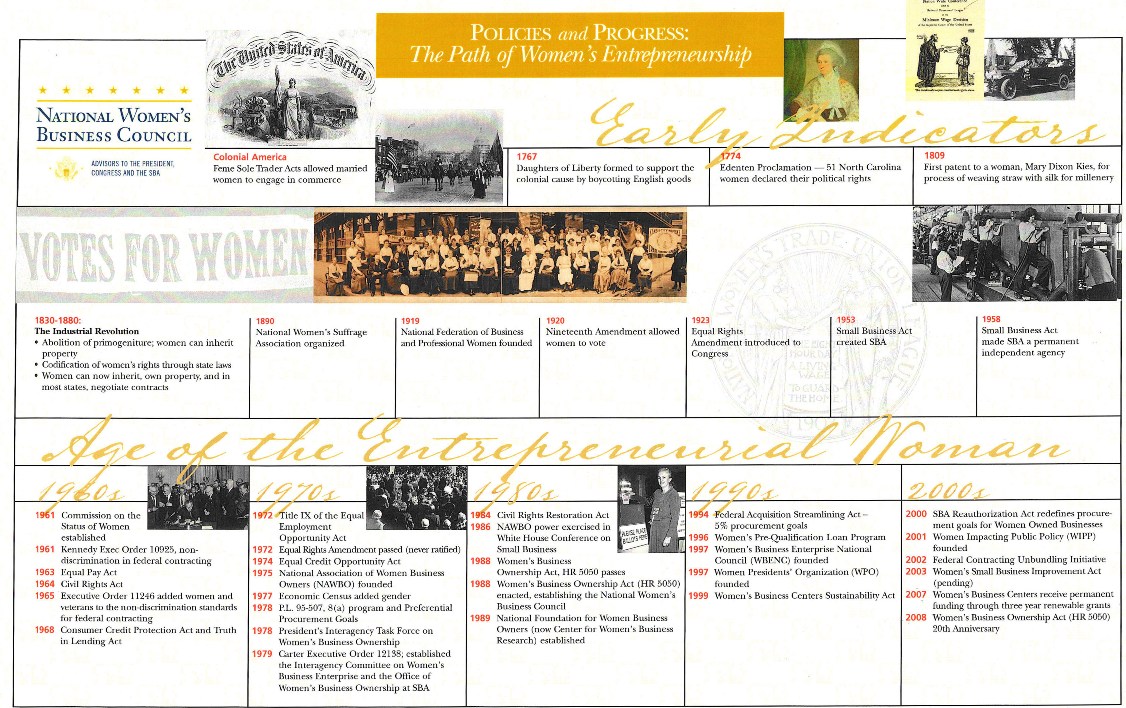 The Path of Women Entrepreneurs
---
Check out these FREE Women-Owned Business Resources
Email us info@womensbizcoop.com with your resource recommendations for women-owned businesses and we'll link to your site!
Women-Owned Business Fact Sheets:


From the National Women's Business Council that advises the President and Congress about policy and recommendations for women-owned businesses:
Income Tax Information:

IRS Tax Calendar: Install or view this monthly calendar for small businesses and the self employed.
Philadelphia IRS Office:
600 Arch Street
Philadelphia, PA 19106
Monday-Friday – 8:30 a.m.-4:30 p.m.
(215) 861-1225
National Women's Organizations:

The Voice for Women in Business in our Nation's Capital, Women Impacting Public Policy, Inc. (WIPP) is a national nonpartisan public policy organization that advocates for and on behalf of women and minorities in business.
The National Women's Business Council (NWBC) is a non-partisan federal advisory council created to serve as an independent source of advice and counsel to the President, Congress, and the U.S. Small Business Administration on economic issues of importance to women business owners.
Check out this List of Resources for Women-Owned Businesses:
 Go to our Blog for our latest Forbes.com article!
Thank you for your resource recommendations!