Dear Leader,
Overwhelmed by too many responsibilities?
Your Organization? Network? Family? Friends?
What else is on your watch?
Sometimes it feels like the weight of the world is on your back.
Who can you turn to when work feels unmanageable?
Who can you contact?
Thank you for getting the assistance you need!
Yours in Service,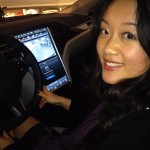 Judi and the Imagine Team
Top Woman Innovator, Award-Winning Certified Professional Coach & Business Consultant
"Be the leader that you seek…Love a better world."
More Strategic Planning Made Easy at: https://chiefstratofficer.com
Who is Judi Rhee Alloway? at: https://judirheealloway.com
P.S.: Get your free Downloads Now to learn more:
1. Organizational Success Chart
2. Chief Strategy Officer Details
3. Strategic Planning Event Checklist
4. Complimentary 15 Minute Discovery Session