Dear Leader,
So you are an ambitious leader?! New achievements and goals are the reason why you are looking to strategically plan!
Yet underneath of it all, do you have guilt about wanting more?
Guilt can come from the difference between words and actions. Guilt often occurs when what you are doing isn't okay.
You have so much more than others.
You are considered selfish.
You have so many advantages.
What they don't see is how hard you worked to get where you are now.
And that you know that you are a generous soul who feels a calling, a mission, and a purpose to do more.
Wouldn't you rather believe…
That it is natural to have desires.
That you are unstoppable.
That you appreciate that you have done what you were strategically planning, and what you plan to do.
That sometimes to get to that next level, you need someone who can reflect with you about what's preventing you from reaching your goals whether it's guilt, shame, or any other buried fear ~ a person with a trusted perspective, experience, and energy ~ a backup to reach that next apex.
Respectfully,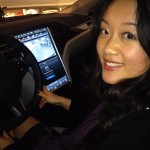 Judi and the Imagine Team
Top Woman Innovator, Award-Winning Certified Professional Coach & Business Consultant
"Be the leader that you seek…Love a better world."
More Strategic Planning Made Easy at: https://chiefstratofficer.com
Who is Judi Rhee Alloway? at: https://judirheealloway.com
P.S.: Get Free Instant Access for more information here:
1. Organizational Success Chart
2. Chief Strategy Officer Details
3. Strategic Planning Event Checklist
4. Complimentary 15 Minute Discovery Session