Dear Leader,
Did you grow up with major financial ups and downs? Boon and lean times? When catastrophe could strike at any time, wiping everything out?
No matter what your bank balance is, you know that everything could disappear instantly if you don't keep a vigilant eye?
It's not safe to relax about money.
You feel that success can vanish at any moment.
You must stay alert with an eagle eye.
Assumptions: one of the big FAILS. Assumptions are "what happened before can happen again".
Allowing the past to sabotage all of the greatness that can come your way and stay in your future is madness.
Why would you want to stay on the hamster wheel? Wouldn't you rather authentically feel?
I want to relax about money.
I choose to start relaxing about success.
I appreciate where I am now.
When will you start to live your life to the fullest?
To take the longest craziest journey of your life, you'll need assessments to see where you are before zooming off into the horizon.
Thank you for embarking on the next leg of your journey!
Yours in Service,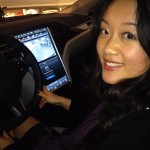 Judi and the Imagine Team
Top Woman Innovator, Award-Winning Certified Professional Coach & Business Consultant
"Be the leader that you seek…Love a better world."
More Strategic Planning Made Easy at: https://chiefstratofficer.com
Who is Judi Rhee Alloway? at: https://judirheealloway.com
P.S.: Discover more:
1. Organizational Success Chart
2. Chief Strategy Officer Details
3. Strategic Planning Event Checklist
4. Complimentary 15 Minute Discovery Session