Dear Leader,
Don't know how to get to the next level because all of your organization's success relies on you?
And you are exhausted from putting in time, energy, and effort into your organization?
Need a second pair of eyes to help you create a working system?
You'll get your business operationally ready for the next steps.
Thank you for making the next right move!
Respectfully,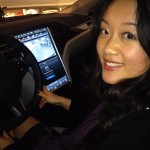 Judi and the Imagine Team
Top Woman Innovator, Award-Winning Certified Professional Coach & Business Consultant
"Be the leader that you seek…Love a better world."
More Strategic Planning Made Easy at: https://chiefstratofficer.com
Who is Judi Rhee Alloway? at: https://judirheealloway.com