Hi Aspiring Entrepreneur,
Tired of the daily grind? Ready to do something different with your life?
Been itching to start an organization, business, or non-profit?
Ready to set your world on fire?
Why not start an organization in as little as 12 hours to 12 weeks?
Discover how successful you'll be in as little as 12 hours to 12 Weeks.
With 5 Personalized Service options, you choose how fast you can move. No need to wait.
We'll even sweeten the deal by refunding 10% after your successful completion.
We believe that you were meant to live a life that has been waiting for you.
Do you believe?
Check out our #StartMyBusinessToday website.
Email us at info@startmybusinesstoday.com
We hope to hear your voice on our first group call!
Yours in service,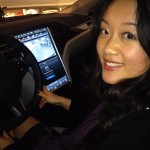 Judi & the Imagine Team
Top Woman Innovator, Award-Winning Certified Professional Coach & Business Consultant
"Be the leader that you seek… Love a better world."
Dream. Plan. Fund. at: https://startmybusinesstoday.com
Who is Judi Rhee Alloway? at: https://judirheealloway.com
P.S. Ready to be motivated? Get our Free Gift Kit 3
1) Facebook Network Invitation
2) #StartMyBusinessToday Checklist
3) #ViewFromHere Social Media Challenge
4) Limited Time Special Offer
Click Here