Dear Aspiring and Current Leader,
Who loves to count your Benjamins?
If you are an aspiring to current business owner or non-profit leader, you definitely should be jiggy with some number crunching.
How big is your industry?
Who are your 3 Target Markets?
What's your Market Share?
In case you don't know these answers about your business, download our Free Step #4: Market Research Handout on TAM, SAM, and SOM.
Join us as a free WBC member for a network to support you, resources to guide you such as How Tos, Legal Templates, and worksheets, and programs to help you easily start and expand the love of your life,  your organization, to keep your business in the black.
Need more assistance? Sign up for #StartMyBusinessToday program. It's the only program based in Philadelphia and exponentially growing nationally and internationally that helps YOU to easily start a successful organization.
Work on yourself to become the boss you've always wanted. Write a #BankableBusinessPlan. Get funded with a 0% loan.
Don't believe us? Listen to what our clients say:
"I can't believe that you just saved me thousands of dollars on market research."

– C., Yardley, PA.

"I'm a little over my head with numbers. But you gave me the help and assistance that I needed to write my business plan."

– K., Philadelphia, PA.
Run the numbers.
We hope to seed and invest in your community! Thank you for helping us reach our goal more than 1,000 organizations.
Yours in service,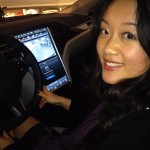 Judi & the Imagine Team
Top Woman Innovator, Award-Winning Certified Professional Coach & Business Consultant
"Be the leader that you seek… Love a better world."
Dream. Plan. Fund. at: https://startmybusinesstoday.com
Who is Judi Rhee Alloway? at: https://judirheealloway.com
P.S.: Don't get the fundamentals of TAM, SAM, or SOM? Don't let funders weed you out? Call us today to get in the know
P.P.S. Get our Free Gift Kit 4
1) Step 1 Abridged Transcript
2) #StartMyBusinessToday Checklist
3) #StartMyBusinessToday Tracker
4) Limited Time Special Offer