Dear Aspiring & Current Leaders,
You've heard the call to start an organization. But maybe you aren't sure how to do it successfully?
What are the "4 Reasons Why Leaders FAIL"?
As a Director of a Women's Business Center funded by the U.S. Small Business Administration, I consulted with thousands of clients and watched many women who did write a business plan denied funding. Seeing the link between who had the money and thus power, I decided that one of the ways that we women can come into our power is to start our own businesses.
Considered one of the top women innovators by the U.S. Department of Labor – Women's Bureau, I created this #StartMyBusinessToday Program for underserved populations who didn't have the money, network or the community to help YOU start a business.
In Step 1 we concentrate on YOU the leader and the top 4 reasons why leaders fail.
Need motivation? Take our Motivation Assessment for free.
Need some more info? Email us at info@startmybusinesstoday.com.
Yours in service,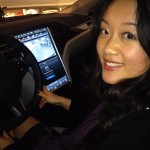 Judi and the Imagine Team
Top Woman Innovator, Award-Winning Certified Professional Coach & Business Consultant
"Be the leader that you seek… Love a better world."
Dream. Plan. Fund. at: https://startmybusinesstoday.com
Who is Judi Rhee Alloway? at: https://judirheealloway.com
P.S. Need motivation? Get our Free Gift Kit 1
1) Step 1 Abridged Recording
2) #StartMyBusinessToday Checklist
3) #StartMyBusinessToday Tracker
4) Limited Time Special Offer