Hi Aspiring Entrepreneur,
So you've heard the call to start an organization yet you're still hesitating?
Why won't you embrace your destiny?
Why do you choose a life of limitations?
When is IT ~ the right time for you to start?
Work with the best. Our Women's Business Center won the "Best of Philadelphia" and our founder won Philadelphia Business Journal's 2017 "Minority Business Leader" Award.
You know that this is the time and place for you to finally make that move.
Life has been waiting for you.
Come with us as we take you on a journey….
Stop saying NO to Life.
Now more than ever, it's your time to live the life of freedom that you deserve.
Email us at info@startmybusinesstoday.com with any questions and concerns, we are there for you every step of the way.
Yours in service,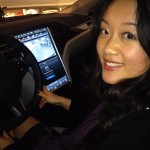 Judi & the Imagine Team
Top Woman Innovator, Award-Winning Certified Professional Coach & Business Consultant
"Be the leader that you seek… Love a better world."
Dream. Plan. Fund. at: https://startmybusinesstoday.com
Who is Judi Rhee Alloway? at: https://judirheealloway.com
P.S. Ready to be motivated? Get our Free Gift Kit
1) Facebook Network Invitation
2) #StartMyBusinessToday Checklist
3) #ViewFromHere Social Media Challenge
4) Limited Time Special Offer