Hi Aspiring Entrepreneur,
So, you hate being on the front lines?
Don't want the blame when something goes wrong, especially when it's not even your fault?
Looking to stay out of the spotlight and behind in the shadows?
Is this why you haven't started your organization yet?
What if…
… you could create a reliable system that works?
… you don't have to be the face of the organization?
… you can implement a working online process that ensures security and peace for you?
… you could do it in 12 hours to 12 weeks?
Now what's stopping you?
Isn't it time to do something for you?
Yours in service,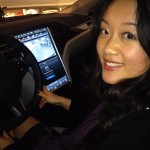 Judi & the Imagine Team
Top Woman Innovator, Award-Winning Certified Professional Coach & Business Consultant
"Be the leader that you seek… Love a better world."
Dream. Plan. Fund. at: https://startmybusinesstoday.com
Who is Judi Rhee Alloway? at: https://judirheealloway.com
P.S. Get our Free Gift Kit
1) Step 1 Abridged Transcript
2) #StartMyBusinessToday Checklist
3) #StartMyBusinessToday Tracker
4) Limited Time Special Offer