Hi Aspiring Entrepreneur,
Absolutely done working for someone else? Looking for an effective process to start an organization?
How about building a system that works for you?
How about a 12-step process constructed to write a business plan that gets funded?

Using a methodology with a 100% funding rate?

Testing your idea in a 1.6 million-member network?
"#StartMyBusinessToday came to my attention at the exact time I was feeling lost and overwhelmed with the process of manifesting my dream.  This course supported and pushed me to create a fabulous business plan that I am proud of and working to bring out into the world. Judi and her team are extremely knowledgeable and generously share their experiences to empower all who participate. It challenged me in tremendously good ways, teaching me the language of business, encouraging me to confront my limiting beliefs that were preventing me from moving forward, and empowering me to create a strong foundation from which I am starting my business. I highly recommend this class and process. Because I chose to participate in this class, I am stepping fully into my dream and I am extremely grateful!"

– Jocelyn, Former Pastor to Spiritual Director from NJ to NM
What other information do you need to take the next step?
How about a special offer refunding 10% upon successful completion?
Email Us: info@startmybusinesstoday.com
We look forward to working with you!
Respectfully,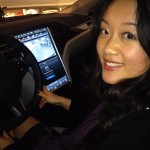 Judi & the Imagine Team
Top Woman Innovator, Award-Winning Certified Professional Coach & Business Consultant
"Be the leader that you seek… Love a better world."
Dream. Plan. Fund. at: https://startmybusinesstoday.com
Who is Judi Rhee Alloway? at: https://judirheealloway.com
P.S. Get our Free Gift Kit 4
1) Step 1 Abridged Transcript
2) #StartMyBusinessToday Checklist
3) #StartMyBusinessToday Tracker
4) Limited Time Special Offer