Hi Aspiring Entrepreneur,
We believe that everyone has the opportunity to turn their talents into profit.
You already support your people.
Now it's your turn to be supported by our 1.6 million-member network, if you launch your organization and decide to go for funding.
Perhaps you've been delaying or waiting until the kids went back to school? Check.

Or maybe you were hoping to work on IT before the holidays to launch in the new year? Check.

Or maybe you need support to help you turn your talents into profit?
We also assist you with Group Coaching in our Program and 1:1 Coaching for our Individual Success to transition you from employee to entrepreneur.
"Getting to work closely with Judi through the #StartMyBusinessToday program was truly exceptional and unique. Also, as an Asian woman getting to be mentored by another Asian woman was a wonderful experience. There were natural understandings because of our similar cultural backgrounds, growing up as Asian females. This was a key part for me. Because as I realized, a lot of my struggles in starting a business were uniquely female and issues stemming from being an Asian woman. Especially where I doubted myself, looked for others' approval, instead of looking within myself. The SMBT program was structured in distinct parts in creating a strong business foundation. But most of all, Judi is one of the most generous souls I have been fortunate to meet— she not only helps you create a business that is meaningful to you, but you quickly realize she genuinely cares about YOU period." – Shiuan, Life Coach, Brooklyn NY
Rest assured our Imagine Team is with you every step of the way.
We believe in you.
We desire to be there for you.
You'll need to take the first step and apply.
We'll even hold you accountable by giving you back 10% of your tuition when you successfully complete #StartMyBusinessToday.
We hope you accept our generosity and that you'll join us for our special offer.
Yours in Service,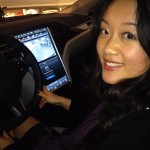 Judi & the Imagine Team
Top Woman Innovator, Award-Winning Certified Professional Coach & Business Consultant
"Be the leader that you seek… Love a better world."
Dream. Plan. Fund. at: https://startmybusinesstoday.com
Who is Judi Rhee Alloway? at: https://judirheealloway.com
P.S. Looking for motivation? Get our Free Gift Kit
1) Facebook Network Invitation
2) #ViewFromHere Social Media Challenge
3) Limited Time Special Offer