Our Imagine Team
We invite you to connect with our Imagine Team!
We help people become better leaders, start their dreams of owning a business or non-profit organization,
and support stressed out problem solvers and change makers of the world.
We've built a stellar world-class reputation of professionalism, integrity, and results.
We are proud of our track record of helping people completely transform and revolutionize
not only their lives but also their organizations.
Are you next?
World-Wide Change. Transformation. World-Class Leaders.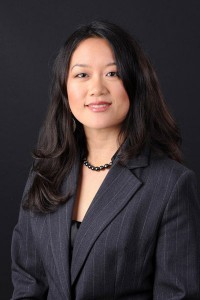 "With less than 5 % of women CEOs of Fortune 1000 companies and less than 20% of women in U.S. Congress, I, like many others, see the inequity in the diverse art of leadership here in the U.S. and internationally. Increasing the number of women leaders broadens our worldly horizons and potentially changes the trajectory of over 50,000 years of human history. I started Imagine Leadership LLC to celebrate the 'everyday leaders', to create more visible role models in the world, and to make sure that skills, tools, and resources are available to anyone who dreams of stepping up into their own authentic leadership for oneself, your families, and your communities. Be the leader that you seek… Love a better a world."
Judi Rhee Alloway, our Founder
@JudiRheeAlloway , CPC: Award-winning Business Consultant and Leadership Coach, Founder of "Best Business Center" @WomensBizCoop,  Imagine Leadership, LLC @ImagineLeaders; and Founding National Director Emeritus of Women in NAAAP! @WomeninNAAAP, an international Asian women's leadership program covered in Forbes Women. With 15+ years of experience as a "Top Woman Innovator", Judi has started and managed successful businesses, departments, and non-profits managing over 10,000 people and $6 million dollars in revenue. Her public media appearances include Philadelphia Inquirer, Philly Daily News, El Día, Epoch Times, Korean Quarterly, ABC, CBS, Fox, WHYY, and Nickelodeon. Her transformative life story is featured in two books: The Coaches Journey and The Height of Power by Huffington Post columnist, Suzette Martinez Stranding.
Judi began her work in empowering communities when she started Huesoul Foundation in Mongolia to build communities through sustainable agriculture. Coming back to America, she had a successful career in asset management at Morgan Stanley until struck with debilitating chronic pain which completely changed her life "from a wheelchair to health is wealth." With a new lease on life, Judi trained as Certified Professional Coach at the Institute for Professional Excellence in Coaching, where she discovered her passion to encourage "everyday leaders" and created the "Shift Now!" movement across the country.
In 2010, Ms. Alloway organized the Philadelphia Asian American community through a new website, events, and speaker as the consultant for the Mayor's Commission on Asian American Affairs (MCAAA). She was the founding Professional Development Chair of the Philadelphia Chapter of National Association of Asian American Professionals (NAAAP) and the founding National Director of Women in NAAAP!, an international Asian women's leadership program in 10 metropolitan cities across North America covered by Forbes Women.  Chosen by the Women's Bureau of the US Department of Labor in 2011, Ms. Alloway was honored to be placed in the pool of top women innovators to represent the United States by the US State Department. She has volunteered on the Steering Committee of Count Me In, coaching 1000 women small business owners to become millionaires, and the Founding Boards of Asian Americans in Energy, Environment, and Commerce (AE2C), and Korean Americans for Obama – Philadelphia.
Judi speaks at international events at the Korean Embassy and for Korean Women International Network (KOWIN) supported by the Korean Ministry of Gender Equality and Family (MOGEF) and International Korean Adoptees Services (INKAS). Ms. Alloway organized national events through the Korean Inauguration Committee and Korean Coalition in Civic Participation at the U.S. White House. Ms. Alloway served as the Director of U.S. Small Business Administration-funded Women's Business Center at the Empowerment Group where she played an integral role in re-branding the organization.
In 2014, she was nominated by the U.S. Small Business Administration to advise the Secretary of Commerce on the National Advisory Council on Innovation and Entrepreneurship. In 2015, she was "Community Ambassador" for Impact Hub, an international co-working network in 79 countries. In 2016, she was featured as an "Industry Innovator" on American Airlines, on the cover of America's Enterprise, and a writer at Forbes.com. She was also appointed to the Philadelphia Mayor's Commission of Asian American Affairs by Mayor Kenney. In 2017, the Women's Business Coop was selected for the "2017 Best of Philadelphia Award" in the Business Center category. Ms. Alloway was awarded the "2017 Minority Business Leader Award" by the Philadelphia Business Journal.
In 2018 she was appointed again by Mayor James Kenney on the Rebuild Oversight Committee, a $500 million project encouraging diverse women business owners to participate on local contracts to rebuild Philadelphia schools, libraries, and parks. In honor of our contributions both locally and nationally, the Mayor of Philadelphia has proclaimed @WomensBizCoop Day on March 5th, 2019. Studying at the George Washington University, at Moscow State University and at Seoul National University, Judi speaks around the world as a social entrepreneur, a community leader, and a multicultural women's leadership expert as one of the top 25 "Asian American Influencers" on Twitter and "Outstanding Woman Visionary Leader."
Inita Ammons
Inita Ammons, Embedded Soap Owner, Rambles Podcaster, Writer & WBC Manager – CLT
Contact her at initaa@womensbizcoop.com or 704.780.9026
For partnerships and events email us cltmanager@womensbizcoop.com
Who are you?
I'm a business woman and podcaster who loves to travel. Born and raised in Georgia, but spent have liked in South Carolina and Texas before moving to Charlotte in 2015.
What's your vision as WBC Director or Manager?
As a WBC Manager, I am hoping to expand and inspire female, LGBQT and underserved business owners in Charlotte.
Why did you join the Imagine Team?
I joined the Imagine Team to become a better business owner and get to know other entrepreneurs and non-profit leaders.
How do you plan to impact your area?
I plan on impacting the Charlotte area by letting aspiring and current business owners know about our award-winning Women's Biz Coop and Start My Business Today.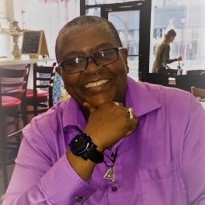 Felicia Simmons
Felicia Simmons, Mental Health Counselor & WBC Director – ORD
Contact her at felicias@womensbizcoop.com or 773.322.8421
For partnerships and events email us orddirector@womensbizcoop.com
Who you are?
I am a Life Coach, who has helped over 1000's of people succeed in finding their passion. "Energy is all around us and will help in transforming our lives. We just need to tap into the higher part of ourselves and connect," those are the words that I live by. With my entrepreneurial spirit, I have successfully started two businesses and facilitated in creating training programs for several small businesses. I am creative, enthusiastic, and a great motivator. My desire to motive and inspire others has been the driving force behind my charming exterior. I'm continuing my education in Mental Health Counseling to work with and empower others to recognize their true potential. I am empowerment, truth, love and commitment. I am the Beacon in the darkness and am surrounded by light. EMPOWERMENT; the process of becoming stronger and more confident, especially in controlling one's life and claiming one's rights. I am this for myself and for others. Each day I rise, and I am better, stronger, healthier, positive and breaking through limitations set by the past. TRUTH; the quality or state of being true. Speaking and being my truth. Sharing my reality with others, so that they may see their truth. Releasing the lie to recognize that we share a common truth of connection and positive upward growth for all. COMMITMENT; the state or quality of being dedicated to a cause, activity, or living. Letting myself to be present, and open that gift each day, gives me the ability to move forward and join to a belief, that we are all connected.
What's your vision as WBC Director or Manager?
As a WBC Director for Chicagoland, I foresee communicating in a way that motivates others to act. I to want unite people towards the purpose of expanding their knowledge and create a community of thriving entrepreneurs. On my vision board from 2014 I envisioned a community of people, not just people, but business minded people working in Chicago. I saw myself as this tree strong and powerful and committed. As a WBC Director I will inspire people to want to work for themselves and believe in themselves and contribute to the community. The community welcomes all, as we concentrate on those who have not had an opportunity to shine.
Why did you join the Imagine Team?
I joined the Imagine Team because I felt a connection to the mission. I saw myself as part of the community, something I have been looking forward to finding, for as long as I can remember. Everything matches with the direction I want to go in; helping women LGBTQ and underserved people achieve their dreams and following their higher purpose. Following my dream and passion and living as an example as to what is possible for each and everyone one of us. I was ready to open up to the possibility…the mystery inside myself.
How do you plan to impact your area?
I moved to a changing area of Chicago to get a better idea of what is needed. There are store fronts that are vacant, that could be used for spaces for entrepreneurs. Designers, cooking enthusiast, and small businesses for communities in need. There are young adults in need of guidance with life skills to help them succeed in life. In fact, to help them want to live. I will work with community and human service organizations to introduce myself and the opportunities I provide.
T.L. "TwinSpirit" Rosby
T.L. "Twin Spirit" Rosby, International Jazz Singer, Founder of ArtHouzeAlive & WBC Director – ATL
Contact her at tlrosby@womensbizcoop.com or 213.545.6388.
For partnerships and events email us atldirector@womensbizcoop.com
Who are you?
I'm currently on a mission "To Inspire others to Say Yes to the Life of their Dreams by saying YES to themselves!" I'm the Founder & CEO of Art Houze Alive, an Atlanta based Arts incubator & Start-Up Consulting firm devoted to teaching Artist & Creative Entrepreneurs how to tap into their Vision and put sustainable business models under their dreams. In other words, teaching Artist the Art of Business & How to turn their Passions into Profits. I am a graduate of Penn Foster and have been featured in Indie Spirit Magazine, Lioness Magazine, The SouLetter, Women Move the Soul, & SoulBounce. I was the 2017 winner of the Emory University Start-ME (Micro Entrepreneur) startup grant and I am a proud member of NABFEME, the National Association of Black Female Executives in Music & Entertainment, as well as an active member and advocate of the International Arts Community. I was a recipient of the Netherlands-based SAVEOurSoul Artist of the year award and the 1st Sankofa Soul finalist selected to represent the US in Paris, France.
What's your vision as WBC Director or Manager?
A multi-talented Speaker & Empowerment Coach with over 20 years of experience as an award winning International Jazz/Soul Artist, small business owner, creative self-expressionist, and outside-the-box business consultant for start-ups. I'm not about conventions. I rather you see both sides of a thing just so you can truly know where you stand.
Why did you join the Imagine Team?
I believe that inspiring others by helping them access the power that resides within is one of the single most powerful gifts that can possibly be given to another human being. Through sharing my challenges & successes, my hopes and my fears, I aspire to help others Reawaken to the limitless possibilities that are available to each and every one of us.
How do you plan to impact your area?
I want to assist others in freeing their hearts, minds, bodies, & souls from all the "ties that bind" and things that often prevent us from developing to our full potentials. Lastly, I desire to create a sense of unity and allow others to see that the light in "YOU" is the same as the light in "ME".