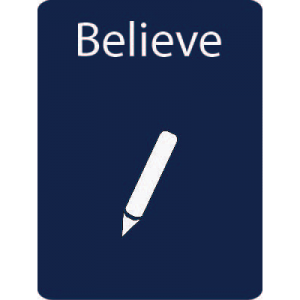 All WBC Exclusive Assessments
Add to quote
Connections
@JudiRheeAlloway: former Director of a SBA-funded Women's Business Center at the Empowerment Group; Lead Coach, Imagine Leadership, LLC @ImagineLeaders; and Founding National Director of Women in NAAAP! @WomeninNAAAP, an international Asian women's leadership program covered in Forbes Women.
Judi Rhee Alloway is the former Director of the Women's Business Center at the Empowerment Group. With 15 years of experience in creative economic environments, Judi has started and managed successful small businesses, programs, and international non-profit organizations managing over 75+ people and $6 million dollars in revenue. Her public media appearances include The Philadelphia Inquirer, The Philly Daily News, El Dia, The Epoch Times, Nickelodeon, and Fox News. Her transformative life story is featured in two books: The Height of Power: Petite Women Speak of Stature with Donna Shalala and Dan Chloe by Huffington Post columnist Suzette Martinez Stranding, and The Coaches Journey.
Judi began her work in empowering communities when she started Huesoul Foundation in Mongolia to build communities through sustainable agriculture. Coming back to America, she had a successful career in asset management at Morgan Stanley until struck with debilitating chronic pain which completely changed her life "from a wheelchair to health is wealth."
With a new lease on life, Judi trained as Certified Professional Coach at the Institute for Professional Excellence in Coaching, where she discovered her passion to encourage "everyday leaders" and created the "Shift Now!" movement across the country generating $100k in revenues in 3 months. In 2010, Ms. Alloway organized the Philadelphia Asian American community through a new website, events, and speaker as the consultant for the Mayor's Commission on Asian American Affairs (MCAAA). She was the founding Professional Development Chair of the Philadelphia Chapter of National Association of Asian American Professionals (NAAAP) and the founding National Director of Women in NAAAP!, an international Asian women's leadership program in 10 metropolitan cities across North America covered by Forbes Women.
Chosen by the Women's Bureau of the US Department of Labor in 2011, Ms. Alloway was honored to be placed in the pool of top women innovators to represent the United States by the US State Department. She currently serves on the Steering Committee of Count Me In, coaching 1000 women small business owners to become millionaires, and the Founding Boards of Asian Americans in Energy, Environment, and Commerce (AE2C), and Korean Americans for Obama – Philadelphia, influencing the presidential election by 5 points. Judi speaks at international events for Korean Women International Network (KOWIN) supported by the Korean Ministry of Gender Equality and International Korean Adoptees Services (INKAS) at international conferences and at the Korean Embassy and has participated in organizing national events through Korean Inauguration Committee and Korean Coalition in Civic Participation at the U.S. White House.
Ms. Alloway served as the Director of SBA-funded Women's Business Center at the Empowerment Group where she played an integral role in rebranding the organization. In partnership with the University of the Arts' Corzo Center for the Creative Economy, she increased the number of minority women-owned businesses in Philadelphia by 10%. A graduate from the George Washington University with a B.A. in International Affairs and a concentration in Politics/Economics specializing in Russian Languages and Literatures, and post graduate studies at Moscow State University and Seoul National University, Judi speaks around the world as a social entrepreneur, a community leader, and a multicultural women's leadership expert as one of the top "Asian American influencers" and "Outstanding Visionary Leader."
"With less than 5 % of women CEOs of Fortune 1000 companies and less than 20% of women in U.S. Congress, I, like many others, see the inequity in the diverse art of leadership here in the U.S. and internationally. Increasing the number of women leaders broadens our worldly horizons and potentially changes the trajectory of over 50,000 years of human history. I started Imagine Leadership LLC to celebrate the 'everyday leaders', to create more visible role models in the world, and to make sure that skills, tools, and resources are available to anyone who dreams of stepping up into their own authentic leadership for oneself, your families, and your communities. Be the leader that you seek... Love a better a world."
Rondaya Woodbury
Rondaya Woodbury is the Community Organizer and Educational Consultant for Imagine Leadership, LLC. Ms. Woodbury is in charge of facilitating workshops, interviews, and managing the social media channels to educate and provide resources to women.
Born and raised in Philadelphia, Rondaya developed an interest in empowering minorities, working to improve communities, and educating today's youth at an early age. It was these interests that inspired her to attend Temple University as a Secondary
Education and English major. Her passion for making a difference grew as she became a more active member at her university. During her sophomore year in college, her work with marginalized groups as an officer in Temple University's Asian Student Association led her to take on an executive position as the Vice President of Operations the following year. It was in this organization that she organized a film screening with the Philadelphia Asian American Film Festival and a bone marrow drive with the Be the Match Foundation in honor of Janet Liang. Her involvement in this organization led her to continue working in the community as an intern for Mastery Charter Schools' Innovation Team where she worked to increase community engagement and resources for families. Following her internship, Rondaya participated in the Mobilize Philly reGENERATE Summit, where she presented a proposal for her program to empower young women that she has organized under Imagine Leadership, LLC.
Ms. Woodbury was inducted into the National Society of Collegiate Scholars and Kappa Delta Pi, a national honor society for achievers in education. Rondaya hopes to continue her passion for education and empowering minority communities by launching her program, teaching today's youth, and working with Imagine Leadership, LLC to help women reach their goals.
"I have been working with Judi for over two years and it has been such a rewarding experience. I have learned so much about myself, my professional abilities, and what is holding me back from being the best leader I can be. Judi has encouraged me to seek every opportunity as a chance to grow as a person and challenge my inner adversaries that promote negative thinking. I am very grateful to work with her and I look forward to continuing our work in the future."
Meet April our Social Media Community Manager!
April Duangjumpa is the Social Media Community Manager at Imagine Leadership, where she monitors social media channels, oversees social media content, and engages the community in genuine discussion.
A Philadelphia native, April received her bachelor's degree in Biochemistry from the University of Akron. It was there that she became involved with an organization called Active Minds, a network of student-led chapters whose mission was to foster open and honest dialogue about student mental health on college campuses. She successfully founded and led the University of Akron chapter, the first of its kind on campus.
Recognizing the benefits of safe spaces and the power of connection, she decided to combine her interest in promoting community-based mental health with another interest – zines. She founded her own indie print distributor that currently travels regionally to promote the voices of individuals worldwide.
April is also a self-taught web developer and a scientist at heart. Her involvement in these traditionally male-dominated fields has helped her realize the importance of having good female role models, especially for those who wish to enter the STEM fields. She hopes to empower women to become leaders in technology and the sciences, and to pursue their interests without hesitation.
Cecilia Liang
Cecilia is the Management Specialist at Imagine Leadership. She is currently studying Finance at Temple University. She is an advocate for empowering women and girls to not hold back and be afraid of pursuing their dreams in traditionally male dominated field such as the sciences, politics and business.

Initially an English major at Temple University, Cecilia recently returned from spending a year traveling abroad that provided her with opportunities to learn about herself, to gain experience, and ultimately, to expand her worldview. She spent 10 weeks volunteering in a maternity clinic in Tanzania where she trained side by side with local nurses in the labor ward and, eventually was able to deliver babies on her own. She also volunteered in an orphanage, where she assisted the local teachers in lesson planning and English lessons. Every weekend, she would join other volunteers in recreational projects like building houses, repainting schools, and cleaning polluted areas.
Upon returning from Tanzania and bitten by the travel bug, Cecilia decided to travel to China to reconnect with her familial roots while also taking on opportunities to develop herself. During this time, she worked in an English Learning center as an Assistant Teacher to middle schoolers and volunteered at an English Training College where she led several weeks of English circle, tutoring and conversing with university student. She also organized weekend outings of outdoor events to the outskirts of the city for new students.
After her teaching contract ended, she became an Assistant for a manager of one of the largest jewelry franchises in the China. She learned the ins or outs of running a business, from budgeting to managing employees to finding the next future store location. This sparked her passion for business as she realized that it can be a creative, innovative and influential space.
Afterwards, she picked up her backpack and visited over 10 provinces. These travel experiences have made her more realistic, aware, open, and confident in herself and her abilities. Cecilia's dream is to start her own international company. She would like to start a business with a social vision to positively change a community of lives. She is an aspiring entrepreneur who believes nothing is impossible.
"Leaders start from within. I first met Judi about 3 years ago at a canvassing event. In the middle of winter and in the middle of 'nowhere', we expected a particularly rough event; the sight of life and hope was low, but we pulled through. Judi's resilience and enthusiasm encouraged the team and me to not give up. Imagine Leadership's philosophy is to empower women to not only be leaders in their careers, but also in their personal lives which is critical. This, in combination with Judi's demonstration of her leadership, attracted me to Imagine Leadership."