Hi Aspiring Entrepreneur,
You have your calling.
Now it's time for you to live a life without limits!
Imagine a prosperous life full of time, money, and whatever else you desire.
What would be doing?
What are you destined to accomplish?
What else can you envision?
Work with one of the Top Woman Innovators by the U.S. Department of Labor and the Imagine Team to make your dreams come true.
"Through her national and international networks Ms. Alloway reaches, motivates and empowers our community to strive for equal opportunities in self-employment, job creation, and immigration issues. Ms. Alloway is a unique type of leader who thinks on her feet with a compassionate 'bed-side manner.'"

– Dr. Lucy, Doctor, Washington DC
Leaders make it happen. Followers make excuses." – Judi
Your choice, are you a leader or a follower?
You've got this!
To your success,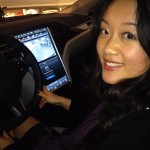 Judi & the Imagine Team
Top Woman Innovator, Award-Winning Certified Professional Coach & Business Consultant
"Be the leader that you seek… Love a better world."
Dream. Plan. Fund. at: https://startmybusinesstoday.com
Who is Judi Rhee Alloway? at: https://judirheealloway.com
P.S. Need motivation? Get our Free Gift Kit
1) Step 1 Abridged Recording
2) #StartMyBusinessToday Checklist
3) #StartMyBusinessToday Tracker
4) Limited Time Special Offer